Renowned Brand
We offer ophthal solutions that meet the global standards of quality. Over the years, we have been capable of creating a robust brand identity because of our premium products.
Top-Notch Quality
Achieving customer satisfaction is our priority, and we accomplish that by offering supreme quality ophthalmology products. We never compromise upon the quality of our products.
Packaging and Delivery
We offer our products in attractive and safe packaging and make sure that the delivery takes place within the given time.
Welcome to Opdenas Lifesciences
---
Opdenas Lifesciences is one of the best ophthalmic and ENT based PCD Pharma Franchise Companies in India, having developed a niche in eye, ear, and nasal drops. We carry a large selection of DCGI-approved ophthalmic and ENT products. The portfolio includes eye drops, ear drops, nasal drops, eye ointments, ophthalmic gels, and other ophthalmic products. Opdenas Lifesciences is a dedicated Ophthalmic and ENT division, which is one of India's most rapidly expanding PCD Pharma and eye drop franchise companies. Opdenas Lifesciences is also one of India's most knowledgeable Ophthalmic and ENT PCD Pharma Franchise Companies. It engaged in the development and distribution of high-quality Eye Drops and a variety of other pharmaceutical products.
We work nonstop with dedicated professionals to develop our technical and business skills. Our goal is to provide customers with high-quality ophthalmic and ENT-related products at the most affordable prices possible. To achieve this, we produce all of our products under high quality control to W following the guidelines of WHO-GMP and ISO standards. Our company has gained a prestigious position in the pharmaceutical companies as a Manufacturer, Trader, Distributor, and Supplier as a result of our experienced team of experts' continued support. All of this places us among the best Eye Drops PCD Pharma Company in India, as well as the best Ear & Nasal Drops Franchise Companies.
BRAND IDENTITY
Opdenas Lifesciences is renowned for its creative and highly successful eye medicines. Through key associations, we are currently connecting with various business sectors. In other words we can say that Opdenas Lifesciences is known for its unique formulations and availability of products.
Advance Technology
Our production facility has a well-equipped quality assurance and quality control department, headed by qualified individuals, that uses the most up-to-date instruments to test our entire range of Pharmaceutical Medicines at every stage of formulation. Our research and development team is committed to developing new products that will satisfy the ever-changing market demand.
QUALITY
Quality is associated with confidence and dependability, which is inherent in the term Opdenas. Every one of our Values, as well as the crafted by our partners, is imbued with quality. Opdenas Lifesciences Pvt. Ltd. is a reputable and quality-oriented company that specialises in paying close attention to providing our customers with high-quality eye drops.
ENVIRONMENT POLICY
We bolster natural activity as a team with deliberate and local meetings. We advance vitality efficiency measures and contribute to the achievement of global manageability. We support environmental action that is carried out in partnership with government and voluntary organisations. We promote energy saving initiatives that contribute to global sustainability.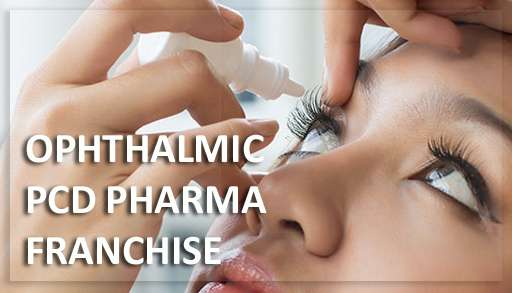 Get Ophthalmic Franchise Business Opportunity
Opdenas Lifesciences is one of Chandigarh's most successful Eye drop PCD Franchise. Our ethical Ophthalmic & ENT PCD Pharma Franchise in India has earned universal praise across the world. As a result, the PCD Pharma distributor is exclusively responsible for product promotion and distribution. Anyone, whether an entity or a group, who wants to be a part of a profitable business can easily obtain our Eye Drops PCD Pharma Company Franchise.
We have a team of pharmaceutical industry professionals who have developed effective formulations so that we can provide the best pharma range to our clients. Many consumers and clients willingly give our company the manufacturing and distribution of eye drops around the country. We have various Quality Control Departments that test the quality of Eye & Nasal Drops at and stage of production, as we believe it is essential. We have several Quality Control Departments that measure the quality of Eye Drops at each stage of production because we believe that "Quality is the Best Policy." Spectra Vision Care has partnered with the most rational team to ensure that all items are delivered on time. We are also offering Ophthalmic & ENT PCD Pharma Franchise Company around the country to assist anyone in getting better vision treatment.