Target Places for Ophthalmic PCD Pharma Company in Panchkula
Selected well known locations for Ophthalmic PCD Pharma company in Panchkula where the pharma industry needs more requirements in the business. Also, some places near panchkula where more business set up are required for Opdenas Lifesciences. These places are near Panchkula.
| | |
| --- | --- |
| Eye drops PCD Pharma business in Morni | Ophthalmic PCD pharma franchise in Mani- Majra |
| PCD Franchise business in Kala Amb | PCD Pharma franchise in Sarangpur |
| Ophthalmic pharma franchise in Baltana | Pharma Franchise Business in Dhakoli |
| PCD pharma Franchise business in Mohali | PCD Pharma Franchise business in Nayagaon |
| PCD Pharma franchise in Zirakpur  | PCD Franchise business in Chandigarh |
| Pharma Franchise business in Kharar | Ophthalmic pharma franchise in Dera Bassi |
| Ophthalmic pharma franchise in Ambala | Eye drops PCD Pharma franchise in Naraingarh |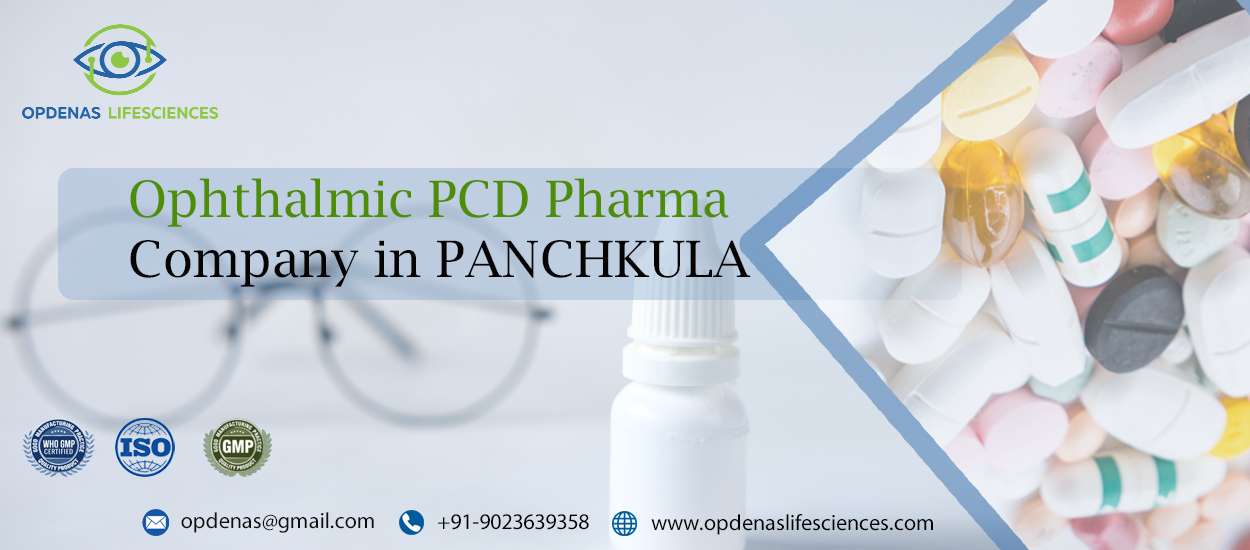 Eligibility for setting up Pharma Franchise Business in India is: 
Firstly, you should have Enough Capital to raise the business.
Secondly, A minimum of 3 to 4 years of experience in sales of pharma products with a reputed Pharmaceutical company.
Thirdly, A valid as well as legal document named "Pharmaceutical License " that is a major requirement when you want to start up the Business in pharma sector. 
Lastly, A good connection with 5 to 6 practising doctors.
If you are eligible according to the above rules, you can contact us.
Product Range for Opdenas Lifesciences-  Ophthalmic PCD Pharma Company in Panchkula
So, Being an Ophthalmic PCD Pharma Company in Panchkula, we have a variety of products manufactured in our warehouses. Therefore,  All the medicines are Ophthalmic PCD Pharma Company in Panchkula based medicines used for Eyes as well as ENT purpose. 
Our product Range include:
Tablets
ENT Products
Ear Products
Nasal Products
Eye drops
Eye Ointments
Capsules: 2 types of capsules.
Hard Shell Capsules
Soft Gel Capsules
Tablets
Ozine

Ozine-PR

Ointments 
Optomox

Opdeclor

Capsules
Optofit

Opdevit 

Ear Drops
Earact
Eye drops
Predsun

Oplenac
Therefore, Not only these, but our product range as well as our business is increasing day by day. Today,  our company is working on more than 250 products with us in the market. So, Contact us for starting Ophthalmic PCD Pharma Company in Panchkula.
Also, Here are a few compositions of medicines as well as their usage for issues in the eyes. 
Prednisolone- This drops is used in the treatment of Redness along with Swelling in the eyes. 
Ofloxacin- These are used for Bacterial eye infections. 
Moxicip- This is eye ointment used for Bacterial eye infections.
Chloramphenicol- This Eye Ointment is used to cure pain, redness, itching in the eyes.
Natamycin- These eye drops are used to treat Fungal infections in the eyes.
Timolol- This eye drop is used to treat Ocular hypertension in the eyes.
Benefits of choosing us as Ophthalmic PCD Pharma Company in Panchkula
Opdenas Lifesciences is a pharma company Located in Zirakpur. We provide business opportunities in all parts of India. We are an ISO verified certified company. We deal in high quality products belonging to our company. All the products belonging to Opdenas lifesciences are Approved by WHO as well as GMP teams. The Future scope of PCD Business is extremely excellent in our Country India. The resources responsible for bringing this business to boom is "Population". Here are the few benefits of working with opdenas lifesciences. 
Firstly, a good study concerning the most effective PCD pharma franchise company in India either on-line or offline to see their background. Also, their merchandise catalog about what they are dealing with. This can conjointly offer you details relating to quality checks of their merchandise.
Secondly, you should know about the kind of business they are offering. whether or not the corporation is providing Monopoly business.
Thirdly, it is very necessary to grasp the stock convenience as well as products that are at most demanded within the market. Also, check the products belonging to the company.
You should conjointly check concerning offerings as well as promotional gifts that the corporation is providing to their shoppers. So, smart advantages as well as exciting offers should be there.
Also, one issue you should check is product margin along with the costs of the medicines. The margin must be smart for commercialism. However, a specific medication then solely the business can run with an honest rate of return. Also, the medicines must have pocket friendly costs. 
Contact us 
So, Ping us for any queries regarding ENT products as well as Ophthalmic PCD Pharma Company in Panchkula. 
Company Name – Opdenas Lifesciences
Company Address – Palam Enclave, Behind Ranjan Plaza, Zirakpur- Pin- 140603, Punjab, India
Phone Number – +91- 9814020377
Email – opdenas@gmail.com