What is Moxifloxacin
Moxifloxacin Eye Drops is a common Ophthalmic medicine. Moxifloxacin is pronounced as "mox i FLOX a sin". It is a Quinolone Antibiotic medicine. This is widely known as an eye solution to treat eye infections including bacterial infections in the eyes. It helps in killing bacterias from the eyes that will prevent a person from Conjunctivitis. The medicine is sold on the basis of doctor prescription only. 
Also, this medicine is available in the forms of Eyes drops as well as Eye ointments. In very few cases, this medicine is injected in the person for faster action but all this activity takes place under the guidance of a senior physician. 
The medicine is commonly used thrice a day for one week and then stopped. In case of no help from medicine, a person needs to contact a physician immediately. 
The major use of Moxifloxacin is for Bacterial Infection not for Fungal Infections.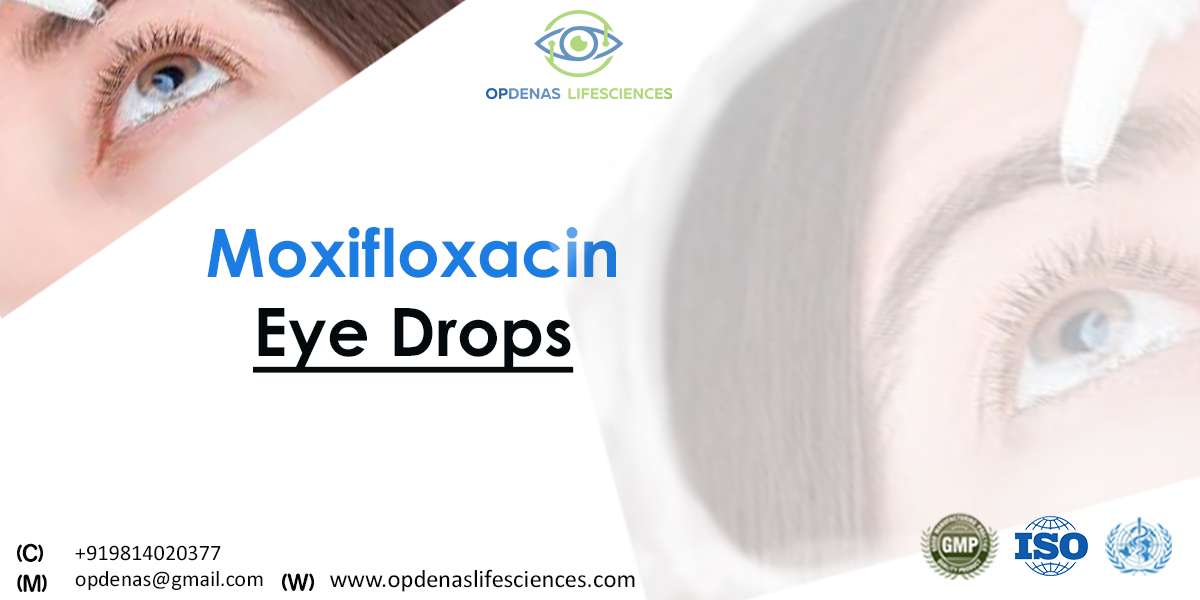 Here are a few precautions you should take in order to use medicine. 
Wash your hands after & Before using eye medicines.
Never touch the tip of medicine packaging directly to the eyes. Maintain a proper distance.
Use proper instructions written on the packaging of the medicine.
Also, the main thing is to remember that before starting any medication, tell your doctor if you are pregnant or trying to get pregnant, breastfeeding mother, Contact lens wearer, any kind of allergic patient, or any major disease patient. 
What if a dose is missed
In case you missed a dose of your medicine, schedule the next dose as soon as possible. Don't overdose in case when you miss a dose &  it's time for the next dose.
In case of overdose, contact the doctor on an emergency basis.
Storage Conditions
The medicine should be stored as:
Keep the medicine away from childrens or pets
Store at Room Temperature or in refrigerator
Don't freeze the medicine
Throw after expiry date (either used or unused)
Never share your medicine with others, it's for you only.
Our own Brand Name in which Moxifloxacin is used
Here we have 4 brand names of medicines belonging to our company opdenas lifesciences where we use Moxifloxacin composition. 
Optomox
Optomox- K
Optomox- P
Optomox- TR
Composition of various brands of our company
| | |
| --- | --- |
| Brand Name | Composition |
| Optomox | Moxifloxacin 0.5% |
| Optomox- K | Moxifloxacin 0.5% +Ketorolac 0.5% |
| Optomox- P | Moxifloxacin 0.5% +Prednisolone 1% |
| Optomox- TR | Moxifloxacin 0.5% +Tobramycin 0.3% |
Uses of Moxifloxacin
Here are the uses of brand names belonging to our company where Moxifloxacin medicine is used. 
Brand Name
Uses
Optomox

Broad spectrum fluoroquinolone
Penetrates aqueous humor at significantly higher levels compared to Ciprofloxacin
Exceeds the minimum inhibitory concentration levels for the most common ocular pathogens
Possesses favourable safety profile as it is devoid of epithelial or endothelial toxicity, and has no effect on visual acuity or ocular surface integrity

Optomox- K

Possesses increased penetration into ocular tissues and fluids
 Moxifloxacin is significantly more tolerable than Azithromycin in healthy adult and pediatric eyes
Produces superior and faster epithelial healing compared to Gatifloxacin following photorefractive keratectomy
Exhibits analgesic and anti-inflammatory activity
Reduces the pain associated with cataract surgery

Optomox- P

Highly active against Streptococci and Staphylococci and moderate to excellent activity against clinically relevant, gram negative ocular pathogens
Attains 2- to 4-fold higher ocular tissues levels compared to Gatifloxacin
4 times more potent than hydrocortisone as an anti- inflammatory agent 
Inhibits the edema, fibrin deposition, capillary dilation, deposition of collagen and scar formation associated with inflammation

Optomox- TR

Achieves significantly higher concentrations in the cornea, aqueous humor and conjunctiva compared to Levofloxacin and Gatifloxacin

Possesses broad spectrum coverage that appropriately encompasses the most common organisms in endophthalmitis
More active than Gentamicin against Pseudomonas aeruginosa
Side Effects of Moxifloxacin Eye Drops
Here are the side effects caused by Moxifloxacin medicine in order to treat a disease.
Temporary or Sometimes Permanent Blurred Vision
Eyes will feel Burning, Stinging, or Itching
Tearing of eyes continuously
Many times redness, swelling or pain in eyes
Dry Eyes
And many other unusual activities with eyes
Consult doctor immediately if you will face any side effects
Why Moxifloxacin
Here are a few symptoms in the human eye when people feel to use Moxifloxacin medicine. 
Brand Name
For Curing
Optomox

Bacterial Conjunctivitis
Blepharitis
Allergic Conjunctivitis
Bacterial Keratitis

Optomox- K

Bacterial Conjunctivitis
Allergic Conjunctivitis
Blepharitis
Bacterial Keratitis

Optomox- P

Bacterial Conjunctivitis
Allergic Conjunctivitis
Blepharitis
Uveitis
Postoperative Inflammation

Optomox- TR

Bacterial Conjunctivitis
Blepharitis
Endophthalmitis
Bacterial Keratitis
Contact us
Contact Opdenas Lifesciences if you want to enquire about Moxifloxacin eye drops or any other medicine belonging to our company. 
Company Name – Opdenas Lifesciences
Company Address – Palam Enclave, Zirakpur- Pin- 140603, Punjab, India Behind Ranjan Plaza
Phone Number – +91- 98140- 20377
Email – opdenas@gmail.com